Gift Idea for Newborns
Jul 10, 2023

Welcome to our shopping guide for newborns! As you prepare for the arrival of your little one, it's important to choose products that are not only comfortable and high-quality but also affordable.

Let's start with clothing. You'll want to focus on clothing that is comfortable, soft, and easy to put on and take off. Our Naia™ collection is the perfect choice for your baby's delicate skin. Made from eco-friendly and breathable fabrics.

Here are the types of clothes you'll want to have on hand:

1. Bodysuit: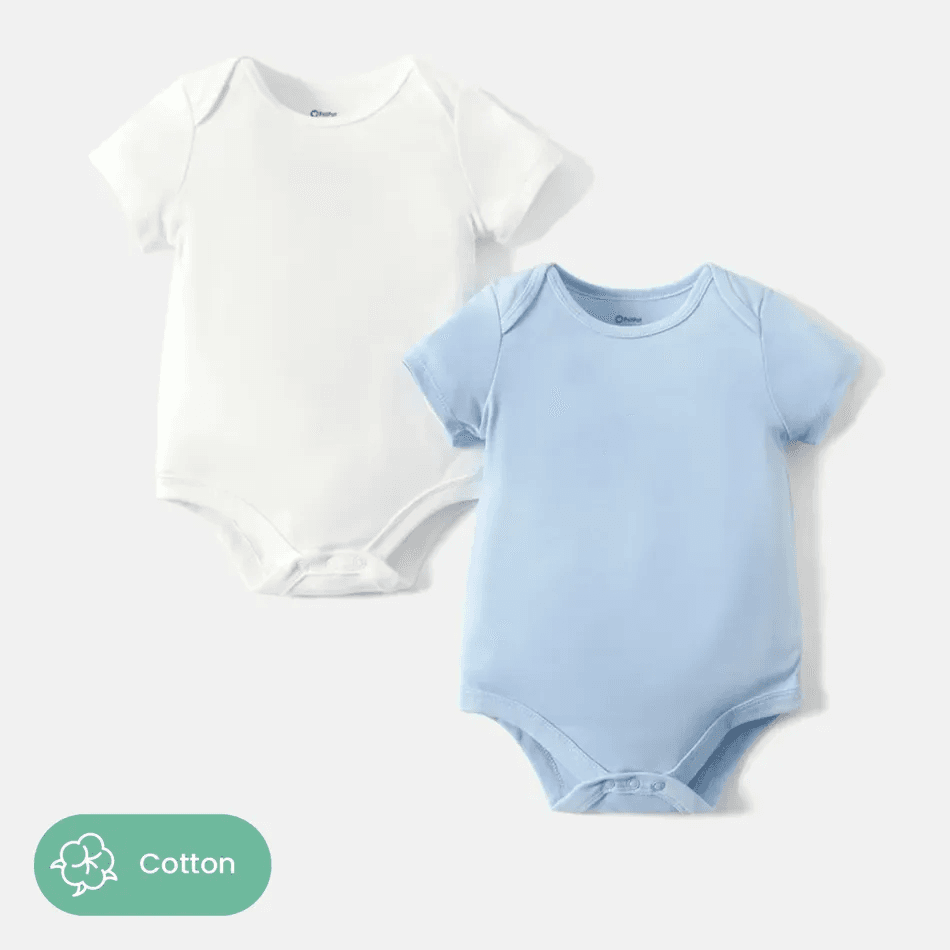 It is a one-piece top that snaps at the bottom, making diaper changes a breeze.
Btw, the envelope neck design allows for easy dressing, as it can be opened up to fit over your baby's head and then closed securely.

2. Romper: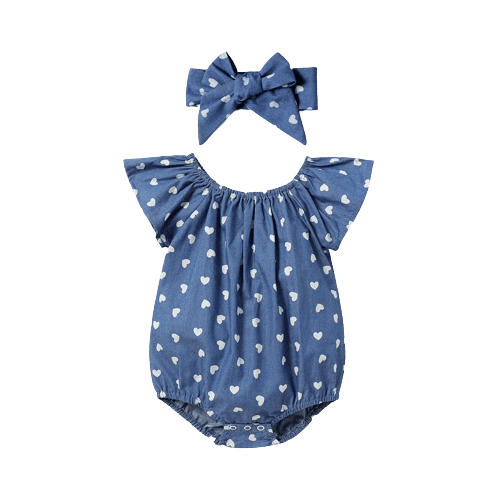 Unlike bodysuits, rompers are more loose-fitting.
They are often made of lightweight, soft fabrics, which are very suitable for hot weather. So they are perfect for any occasion, whether it's playtime, nap time, or a day out with the family.

3. Jumpsuit:
It is long-sleeved or sleeveless garments that include both a top and pants part.
They are often used for a baby's indoor or outdoor activities, providing comfort and protecting them from cold and UV damage.


4. Footed pajamas: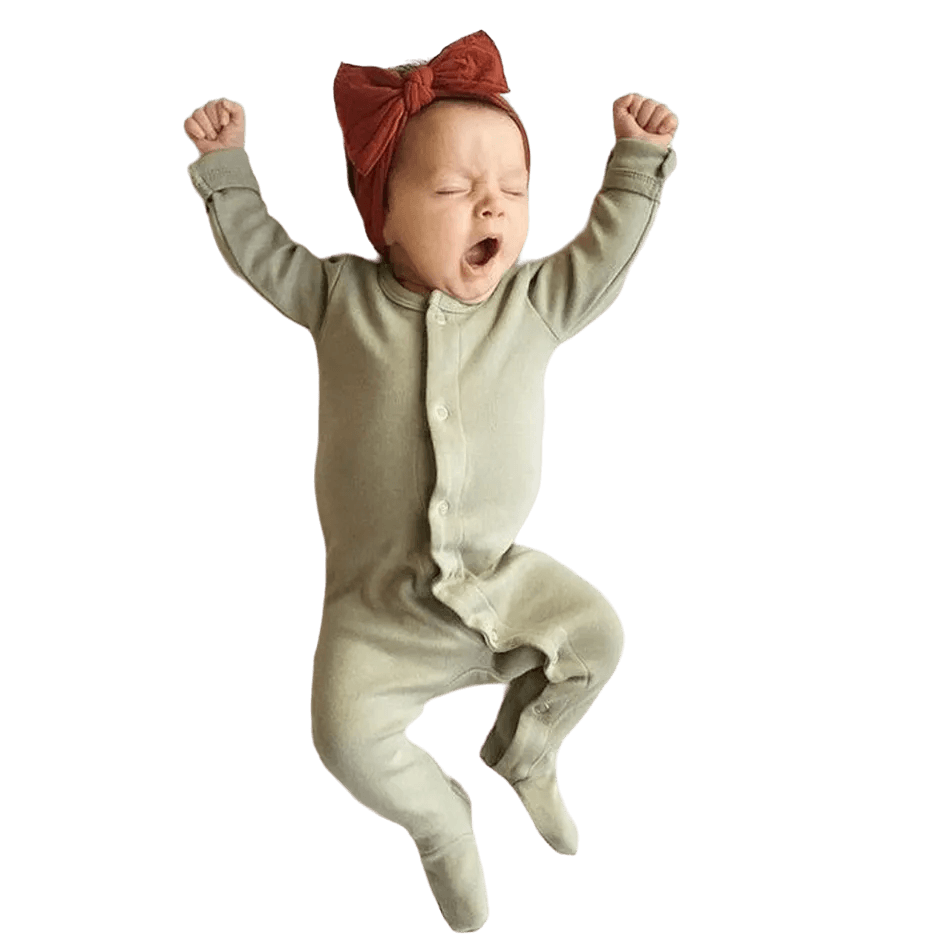 Say goodbye to chilly toes and lost socks with these cozy one-piece wonders. These are perfect for keeping your baby warm and snuggly at night. Plus, with no exposed skin, they provide extra protection against pesky insects and potential scratches from the baby's sharp nails.

As any new parent will say, getting a good night's sleep can feel like a distant dream in the early weeks and months of your baby's life. But with the right bedtime supplies, we can help little one (and new parents) get the rest.

5. Swaddles: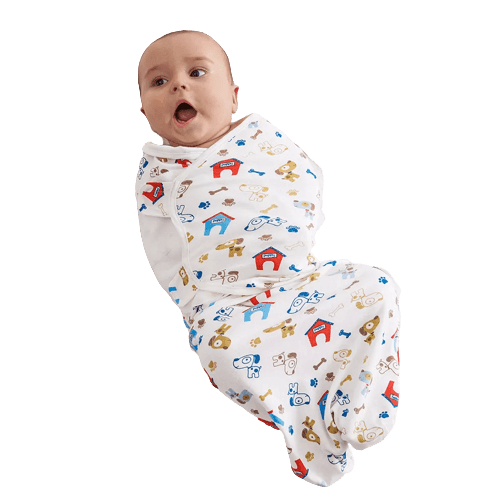 It is recommended for newborns up to three months old as it helps them feel secure and comfortable, mimicking the sensation of being in the womb.
It can also help soothe a fussy baby and promote better sleep.


6. Sleep sacks: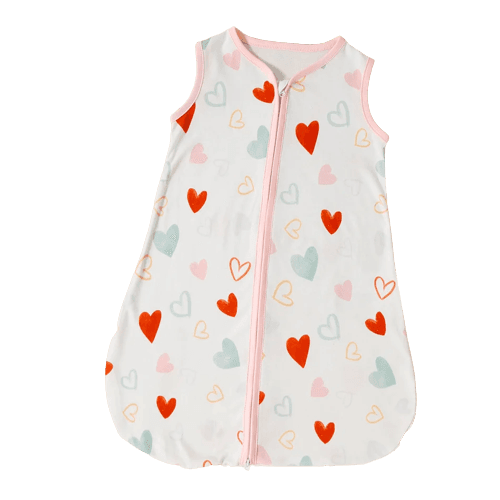 Babies can start using sleeping bags at around three months old when they begin to wriggle and move more during sleep. Sleep sacks are great for keeping a newborn warm and secure throughout the night without the risk of loose blankets covering their face.


7. Transitional objects: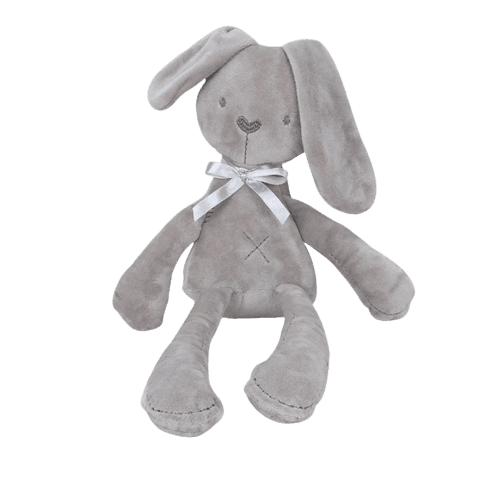 It helps soothe your baby and create a calm sleeping environment. A sound machine can also help drown out any background noise that might wake your little one up. Give your baby the gift of peaceful sleep with our cozy and cuddly plush toys today!

With our thoughtfully selected products, you can provide your newborn with the utmost comfort, safety, and style. Whether it's bodysuits, rompers, jumpsuits, footed pajamas, swaddles, sleep sacks, or transitional objects, each item has been carefully chosen to ensure your baby receives the best care and nurturing throughout their journey of growth. Choose the right products and create a warm, cozy, and secure start for your little one.